4-H encourages diverse groups of youth to develop their unique skills and talents to their fullest potential. Students participate in 4-H through clubs, special interest groups, after-school programs, judging teams and camps. "Learning by doing" through hands on activities and community involvement empowers 4-Hers to develop and strengthen life skills. 4-H is a family affair including the parent-child relationship and extended family of community and state.
Warren County has 1,367 4-Hers enrolled in 68 clubs throughout the county. We meet with every 4-6th grades at schools and 2 after-school clubs and 1 community-based club. Grades 4-12 are invited to participate.
Each 4-H member receives a yearbook with monthly contests and upcoming activities. Yearbooks are distributed at the first club meeting in October. You can always pick up an extra book at the Extension office for parents to keep current with contests (some clubs keep them in the classroom). Recognition will be awarded with a year-end ceremony to those who participated in 100 percent of monthly contests:
4-H Poster
4-H Speech
4-H Demonstration (grades 4-5)/ Educational Display (grades 6)
and choice of either Dairy Poster or Photo Search
​Jr Camp Scholarship will be given away to one male and one female 100-percent project winner at awards ceremony.​
4-H Youth Development Programs and Events
4-H'ers work with parents, volunteers and other 4-H'ers who share similar projects. Project work not only increases knowledge of a particular interest but also prepares for careers paths, such as: veterinary science, electric and engineering safety, health, food, and plant sciences, physical fitness, horticulture, performing arts, consumer sciences, etc…
State Events
​4-H Congress is truly a citizenship experience. In addition to experiencing life in the state capital, you will learn about civic engagement, state government, service to others and the election process. At Congress you will serve as a 4-H senator or representative and form a "junior" State Congress.
​Since 1924, Tennessee 4-H'ers have gathered annually on the campus of University of Tennessee for 4-H Roundup. The event serves to recognize 4-H members for their outstanding project work and leadership accomplishments. State All Star Conference is a part of the Roundup program. All Stars conduct service-learning projects and recognize outstanding service projects.​
Purpose:
​Enables senior 4-H members be better acquainted with their state university and career opportunities offered by the University of Tennessee​ with research-based principles in agriculture, family and consumer sciences and related fields
Receive recognition for outstanding project work and leadership accomplishments with scholarships and awards.
State Council Elections
Candidates for the State 4-H Council are elected during regional meetings on Monday evening.

​Two senior representatives (must be entering senior year in high school) and two junior representatives (must be entering junior year in high school) will be elected from each region.
The senior representatives will be the candidates for State Council president and vice president. Two representatives-at-large willbe selected through an interview process during the week. Candidates for these positions will be selected at regional meetings.​
Tennessee 4-H All Stars
Tennessee 4-H All Stars is the second level in the Tennessee 4-H recogntion program for outstanding 4-H members. Through active participation in their 4-H clubs, 4-H'ers in 7-12th grades can earn points to become members of the 4-H Honor Club. Once they complete the 8th grade, Honor Club members may apply for membership in 4-H All Stars. Membership in All Stars is based on SERVICE, which is the All Star motto.
Vol State is the final step in Tennessee's three-level recognition program… Honor Club, All Stars and Vol State. The Vol State Award is the highest honor a Tennessee 4-H'er many receive. Members are inducted in an impressive candlelight ceremony on the final night of Tennessee 4-H Roundup.
​Junior High Academic Conference participants receive intensive training in their 4-H project areas under the supervision of university scientists and specialists and explore related career opportunities. The conference provides a variety of rewarding and fun-filled experiences in classroom, outdoor and laboratory setting on the University of Tennessee campus.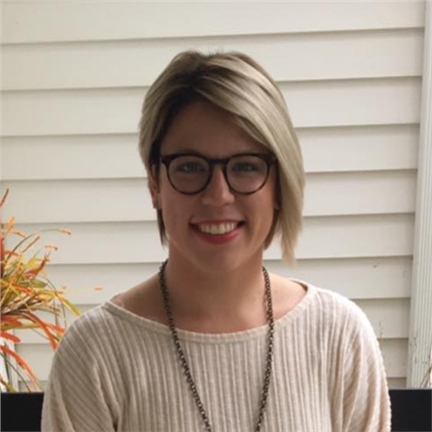 Contact Info: 931-473-8484
Email: emote@utk.edu​
Contact Info: 931-473-8484 Email: alisgarr@utk.edu